An emergency media hub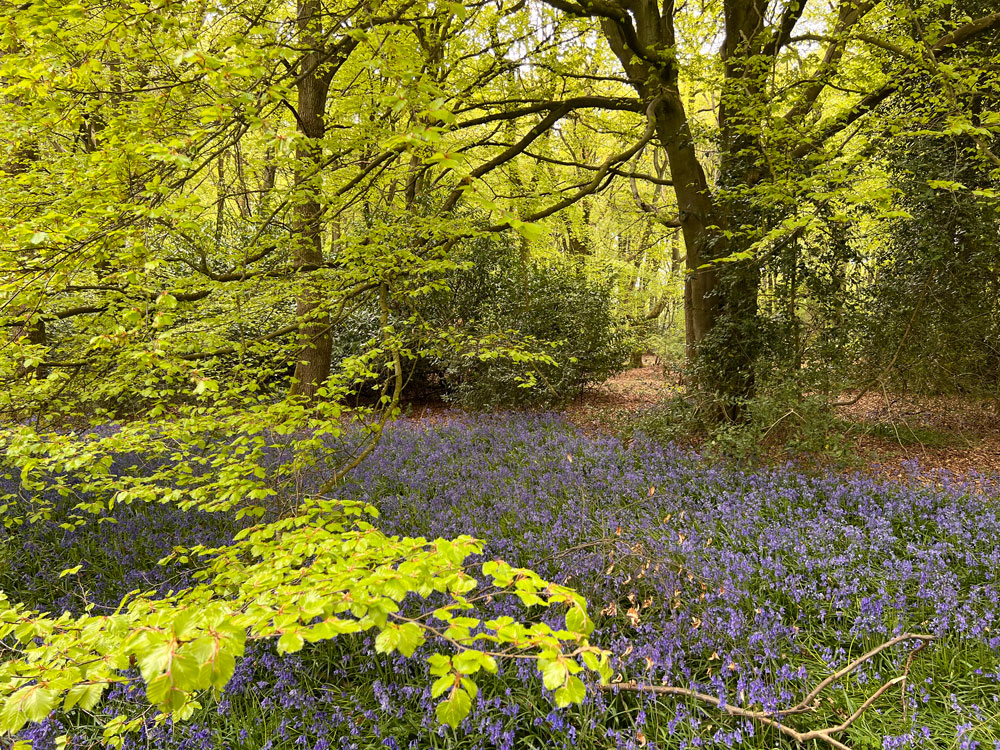 Walking through the woods at Hedgerley, in the beautiful Chilterns, here's something you wouldn't expect to find. Hidden away among the acres of bluebells and beech trees is a climate emergency resource hub with high-tech, international media connections.This is the OneClimate Centre. Like Dr Who's Tardis, the inside is bigger than the outside.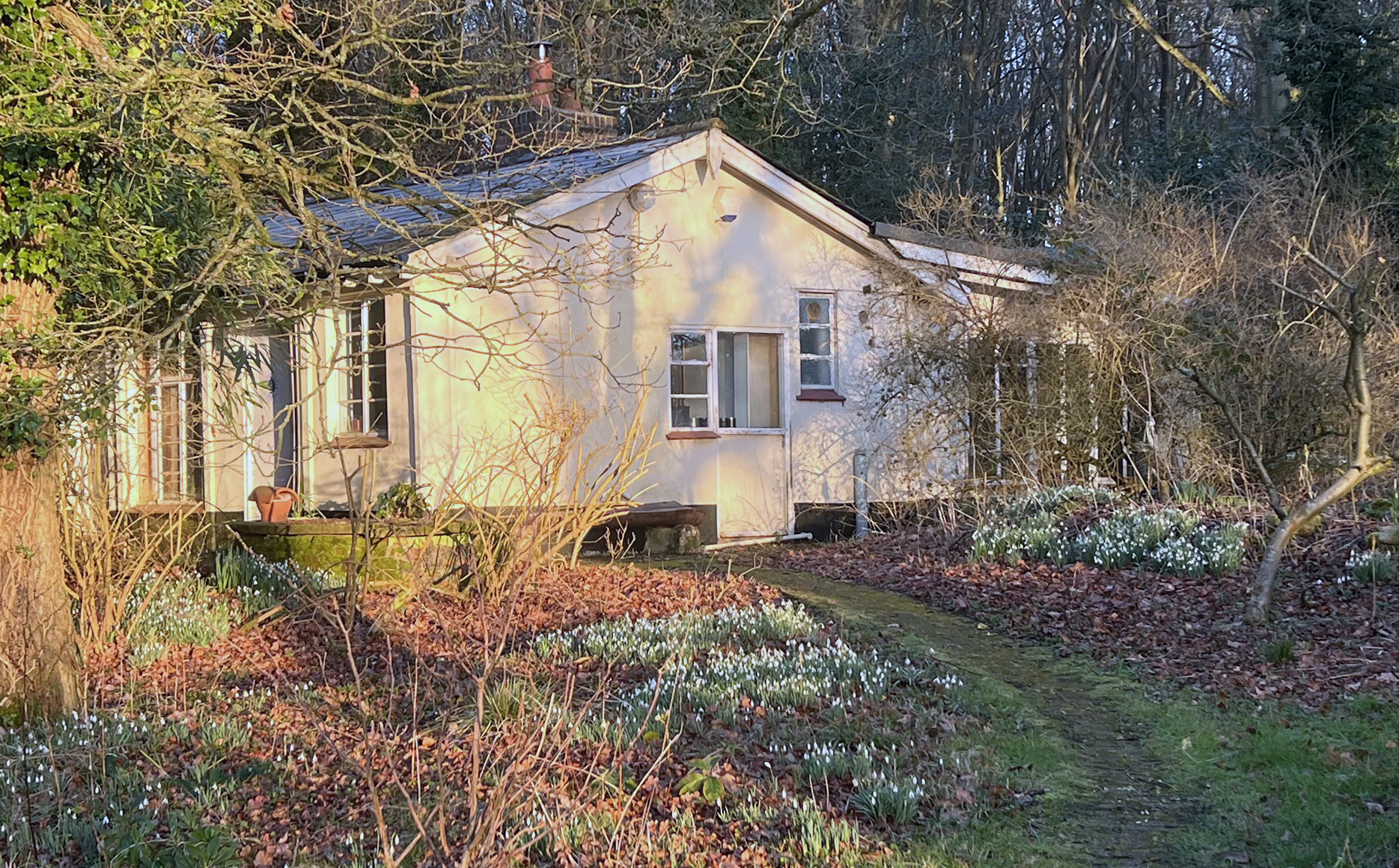 What's probably even more surprising is that this small cottage has always been an international gathering place. This is how it began: back in World War II, the Ministry of Education built it as a schoolhouse for 45 girls and boys – for evacuees from Scandinavia and Nazi-occupied Europe, as well as children from the nearby village of Bledlow Ridge.
This mix of education and global inclusion has continued at Hedgerley Wood ever since.
For more on the early decades of Hedgerley, please see here, but now, let's jump to the mid-1990s.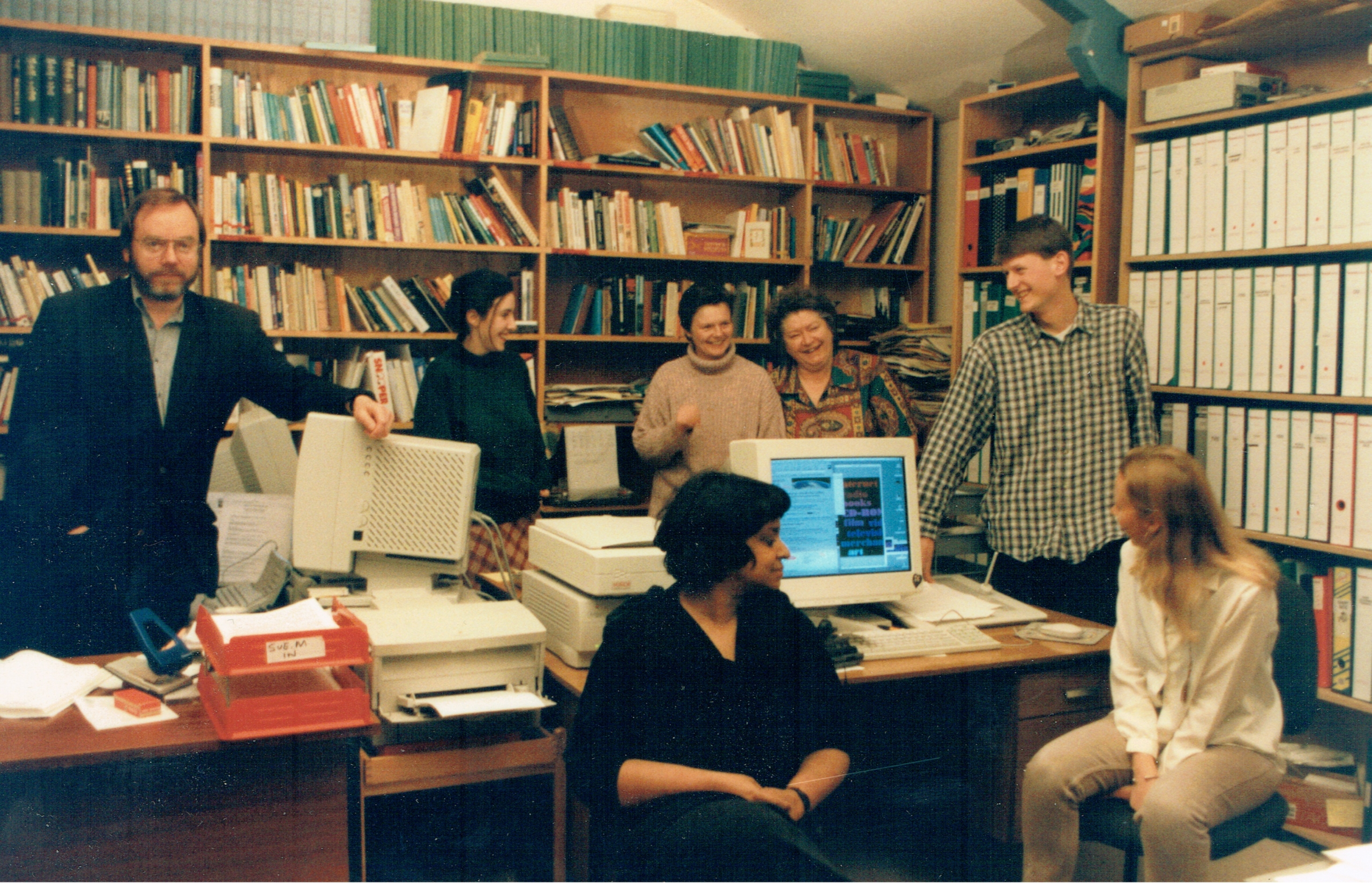 In 1994, it was the birthplace of OneWorld Online, the world's first-ever portal for sustainable human development. OneWorld's innovative public education services reached multi-millions of people all over the world. And even back then, the unfolding climate crisis was a top editorial preoccupation.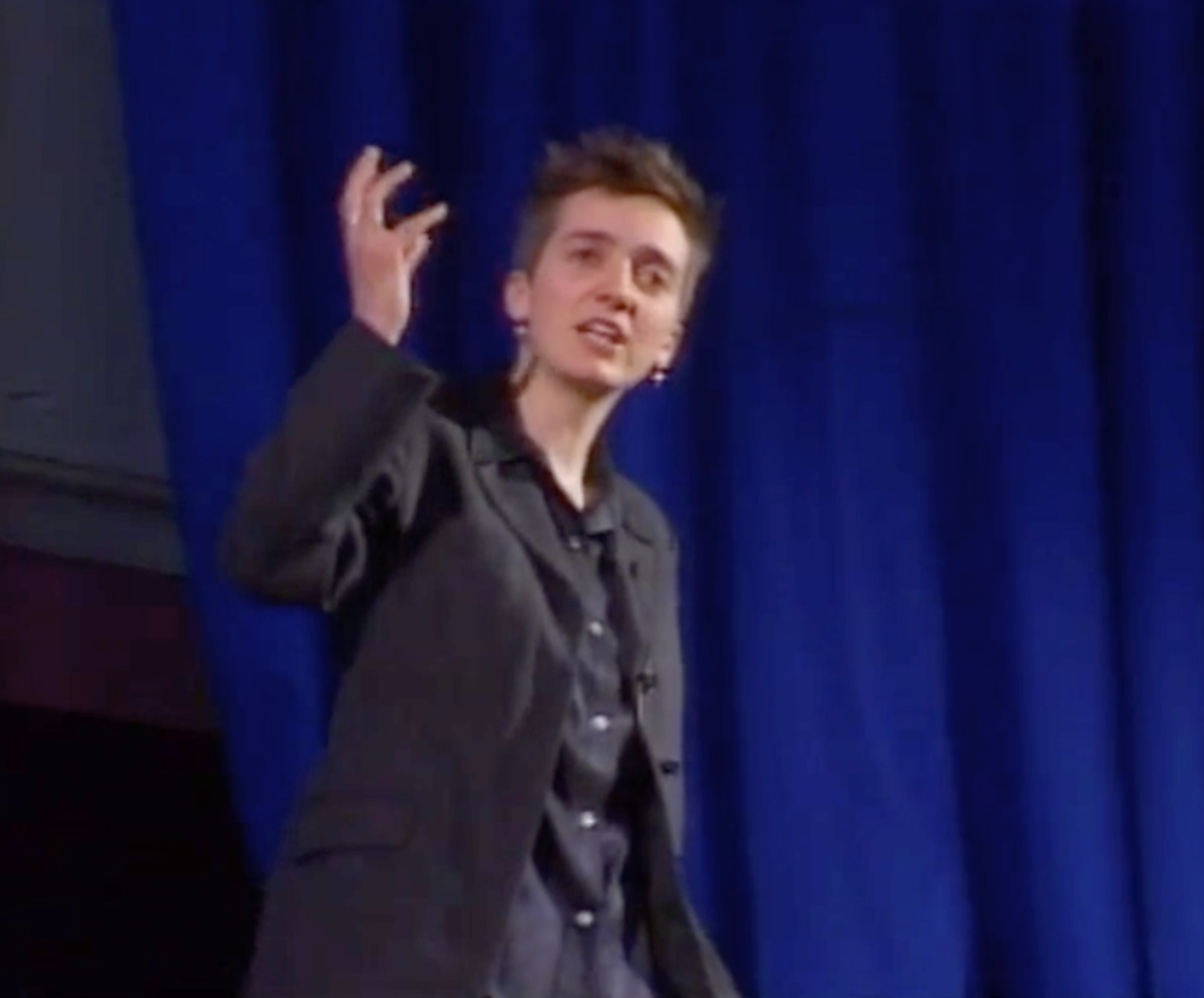 In 2013, in memory of our youngest daughter Boo Armstrong, we founded the Hedgerley Wood Trust, a charity focused on public education about the health of the planet and its people.
By 2020, the warning lights about the climate crisis were blazing bright red. Millions of people were already suffering climate-induced starvation as crops failed. Once tipping points are passed in 2030, billions of people will be at risk of death.
In spring 2022, we decided to create the OneClimate Centre, focusing our efforts on educating the public about climate justice, and gathering together all the ways in which everyone can participate in decelerating this catastrophe as fast as we all can.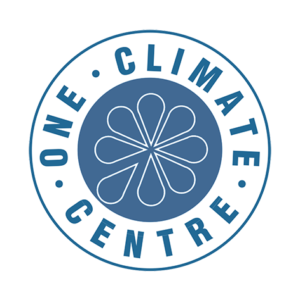 You'll find two large rooms at the OneClimate Centre. One is of the kind you might expect but the other is not.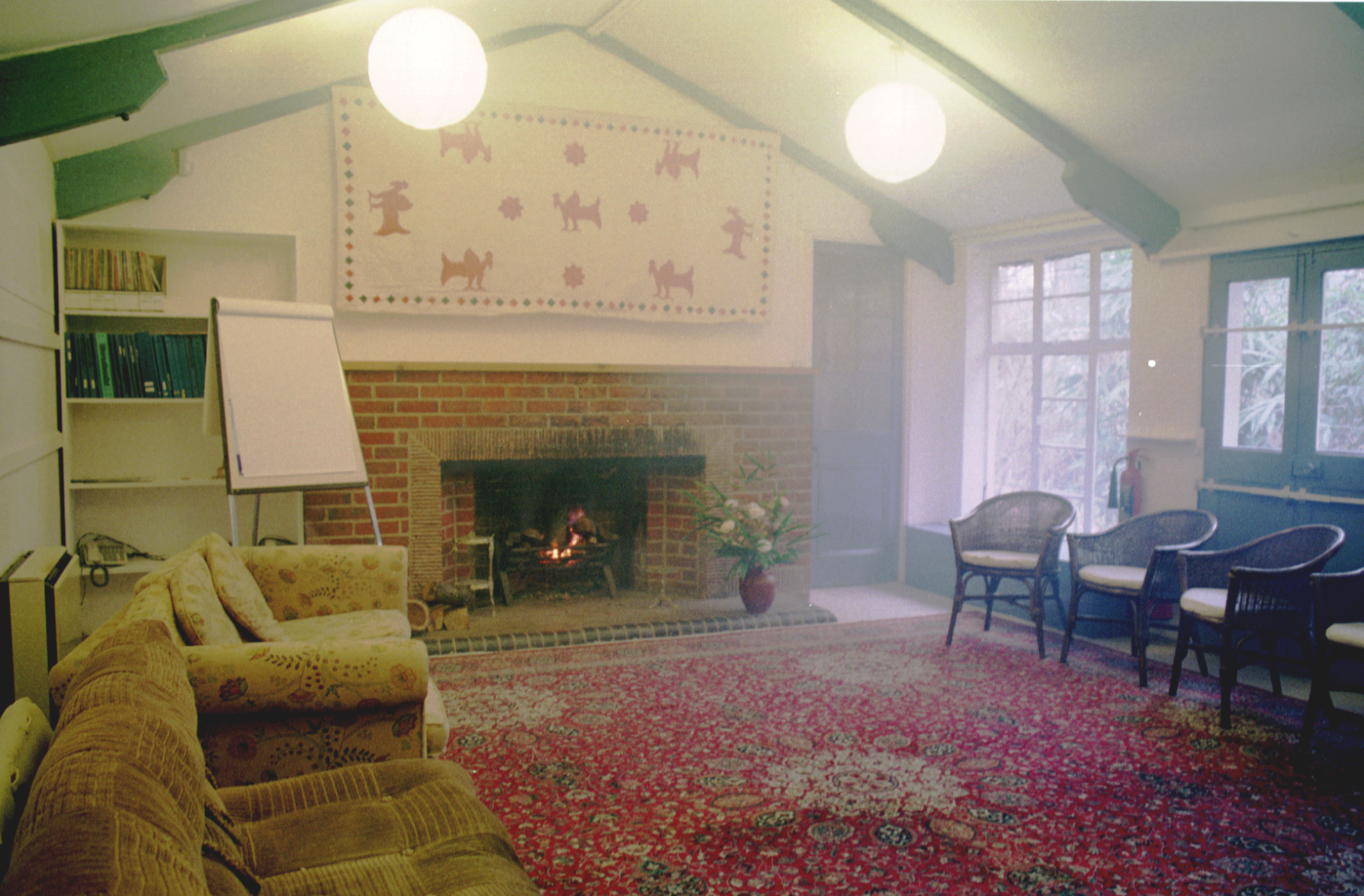 The first room is a large, comfortable space for climate-focused gatherings of up to 30 people. Groups like Leading Through Storms and Climate Action Now, Risborough have enjoyed this space, and we are expecting other community groups and school groups to benefit too. There's a well-equipped kitchen here where you can make anything from teas and coffees to full-scale meals.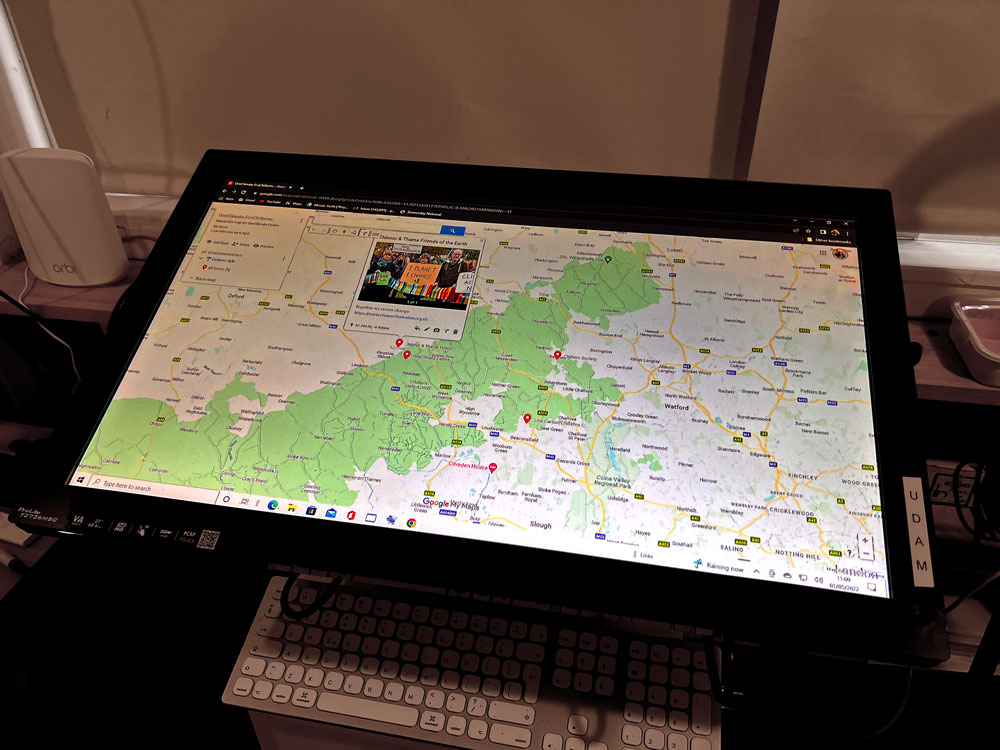 And there's something new and exciting here too: the Mycelium Map Kiosk, an interactive display that shows the climate action groups in the Chilterns area and their range of emergency response initiatives. Just touch the screen to check out the details of each initiative. And if your organisation is taking action for climate in the Chilterns, let us know, so that it might be able to help publicise the good work you are doing.
The second room is our Secret Cinema in the Woods. It's a new venue for audiences of 20-30 people, who can catch up with important film releases like Don't Look Up.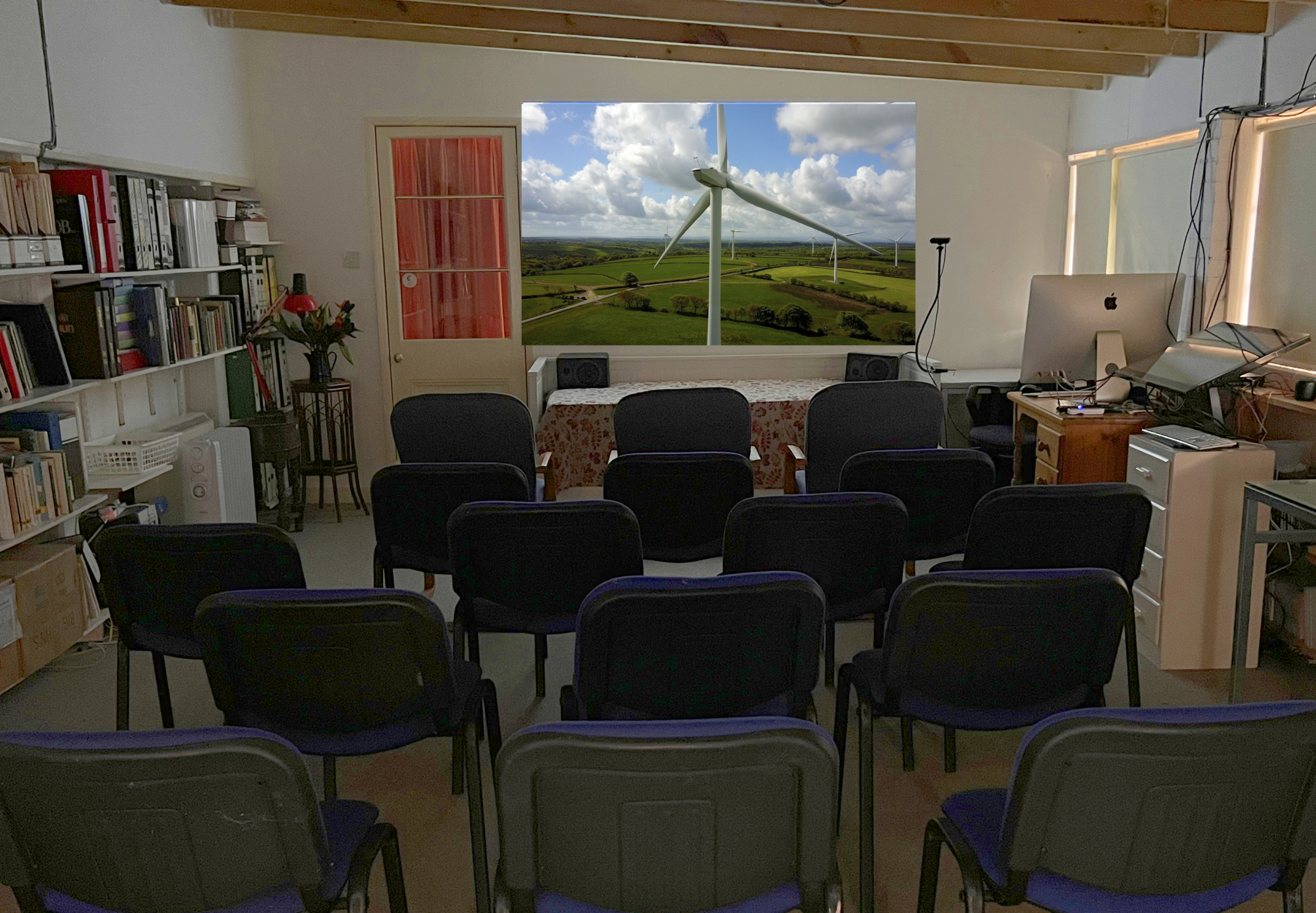 As we are filmmakers, you can also see the climate films we've made ourselves, like The Sequel, about how we can build resilient communities in the face of climate collapse, or the The Energy Internet, about a visionary supergrid project that could enable renewable energy to be shared around the world.
Breaking news: This supergrid project was handpicked for COP26, and launched there by heads of state. Now, thankfully, it's being implemented in countries around the world – and we are filming a re-make showing how the original vision is being realised.
You can join climate-related 'watch parties' where we not only see a climate film but have discussions with the stars of the film, or its director or writer, who are present either in person or virtually.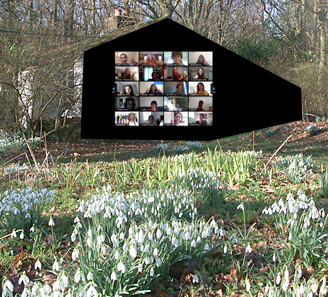 The Centre is fully wired so students at our cinema could talk to fellow-students in Africa or Asia, asking them in person what the climate crisis means to them – bringing the reality of life in other parts of the world into their experience without emitting more carbon by flying there.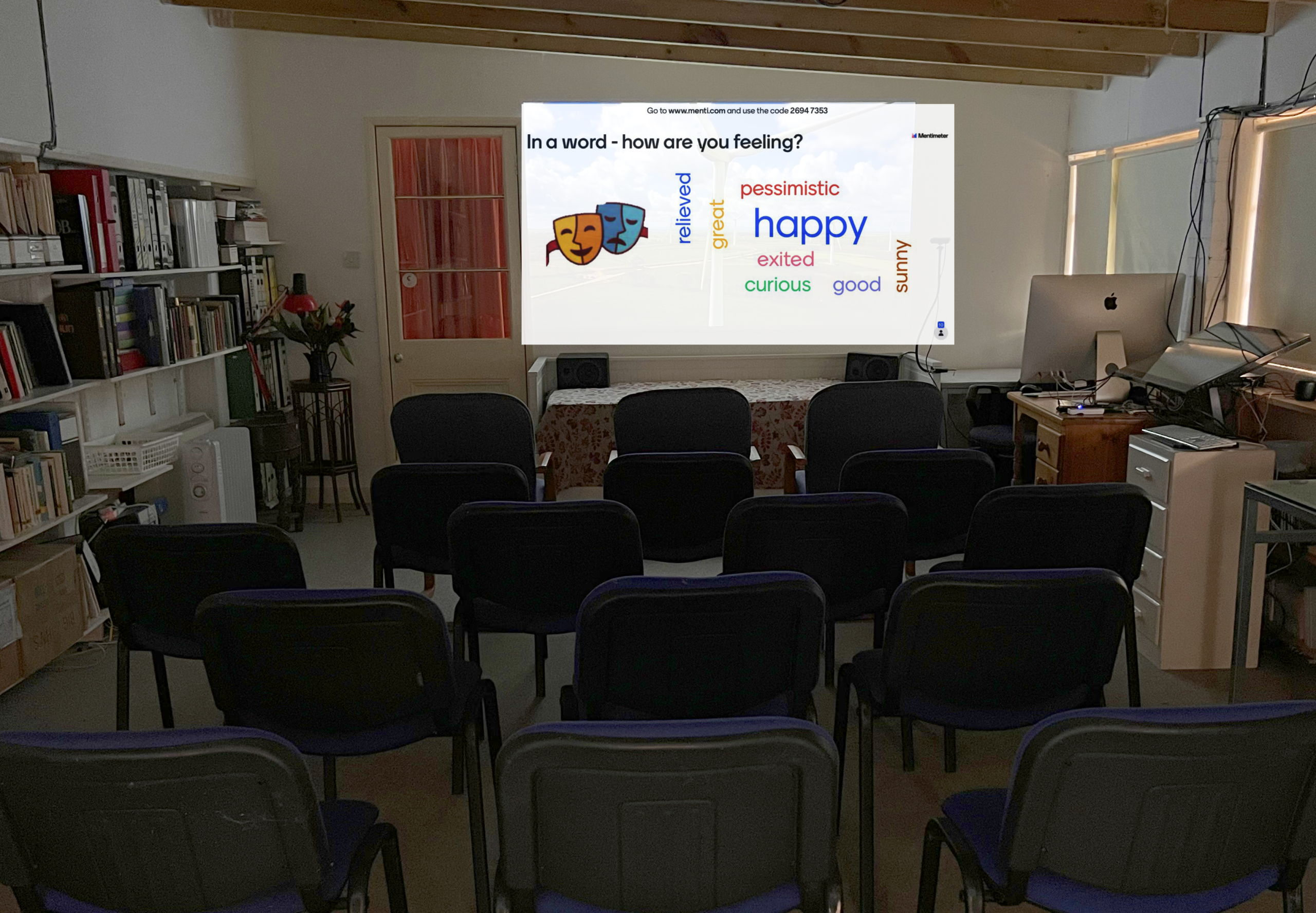 This follows the long tradition of OneWorld, where we insisted on hearing from people everywhere, and especially from rarely-heard voices from the Global South.
In fact, we'll continue to explore lots of interactive technologies, and make the most useful of these available for school and community groups. For example, we'll show you apps like Mentimeter, which encourages contributions and polling from people in our audience.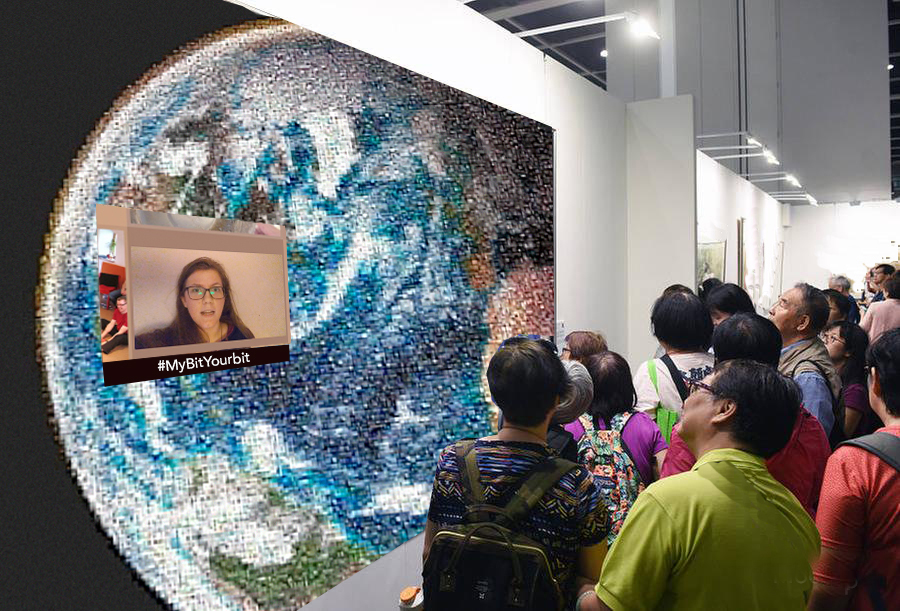 One unique digital phenomenon is the Mosaic Earth with its #MyBitYourBit project, where each of us can send our politicians brief video messages telling them we are doing for the climate and letting them know what we need them to do – and urgently.
There a lot more detail here.
But don't forget that the Centre is located in five acres of woods, so there are outdoors activities too.
When the weather is fine, come to the Dell, the amphitheatre surrounded by beech trees. It seats 100 people, and has a small stage with lighting and a PA system – all set for presentations and musical performances.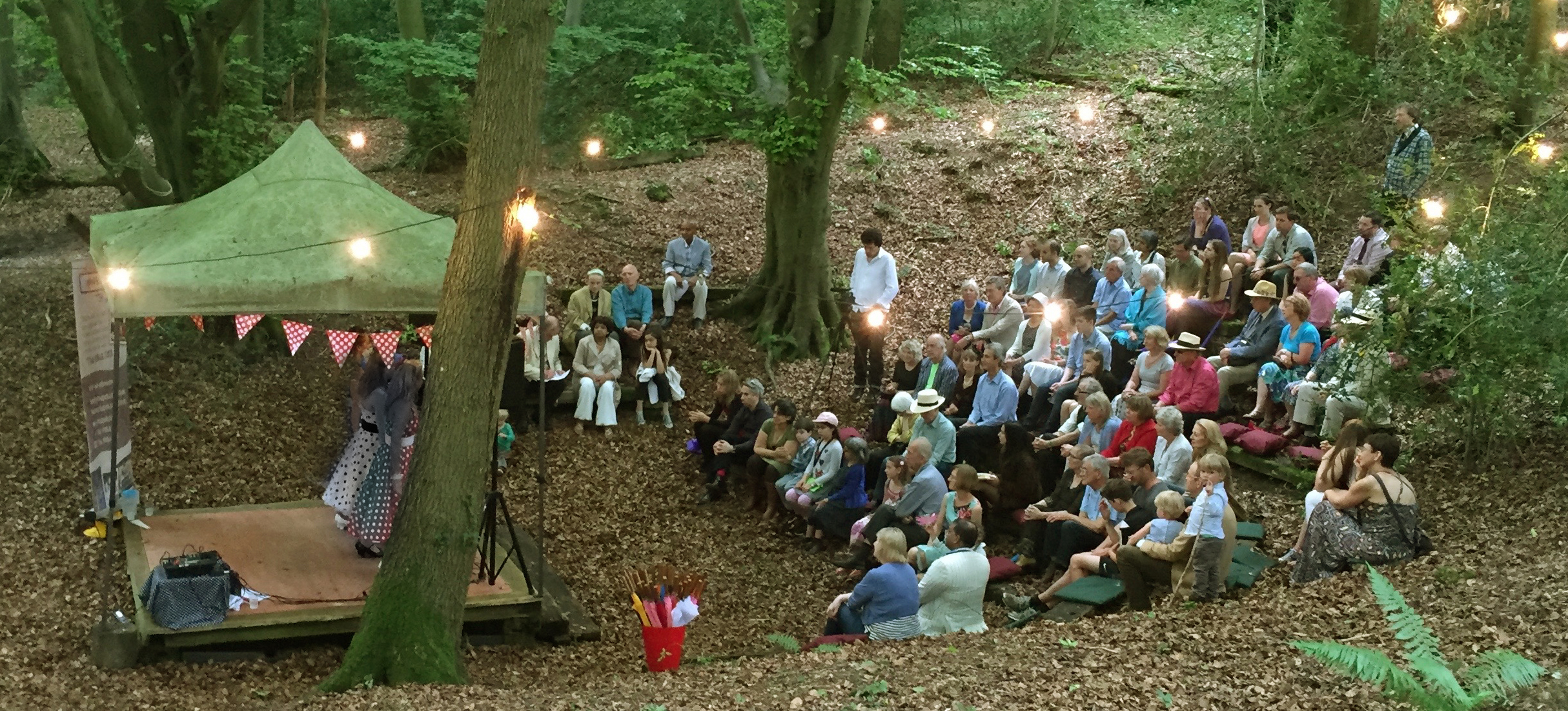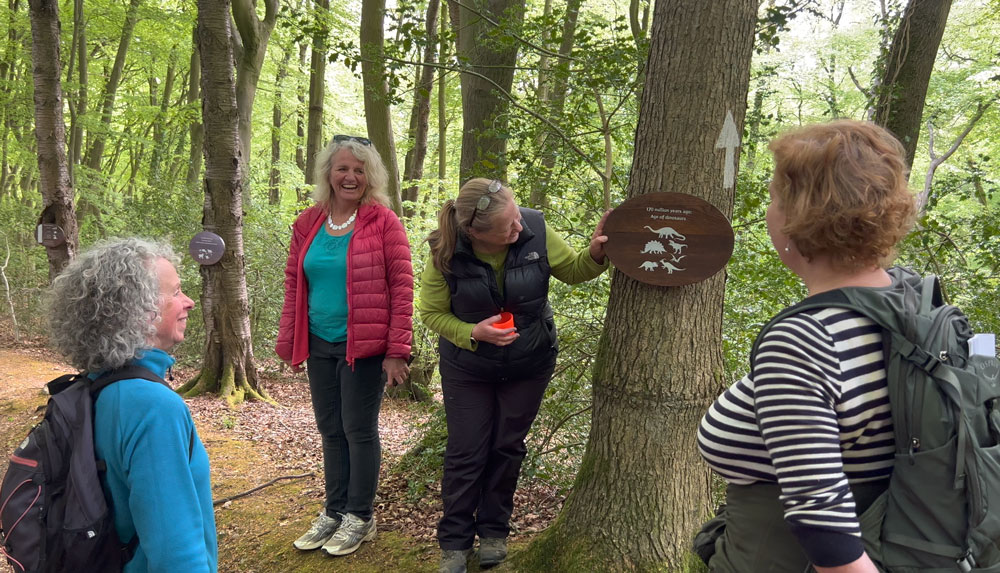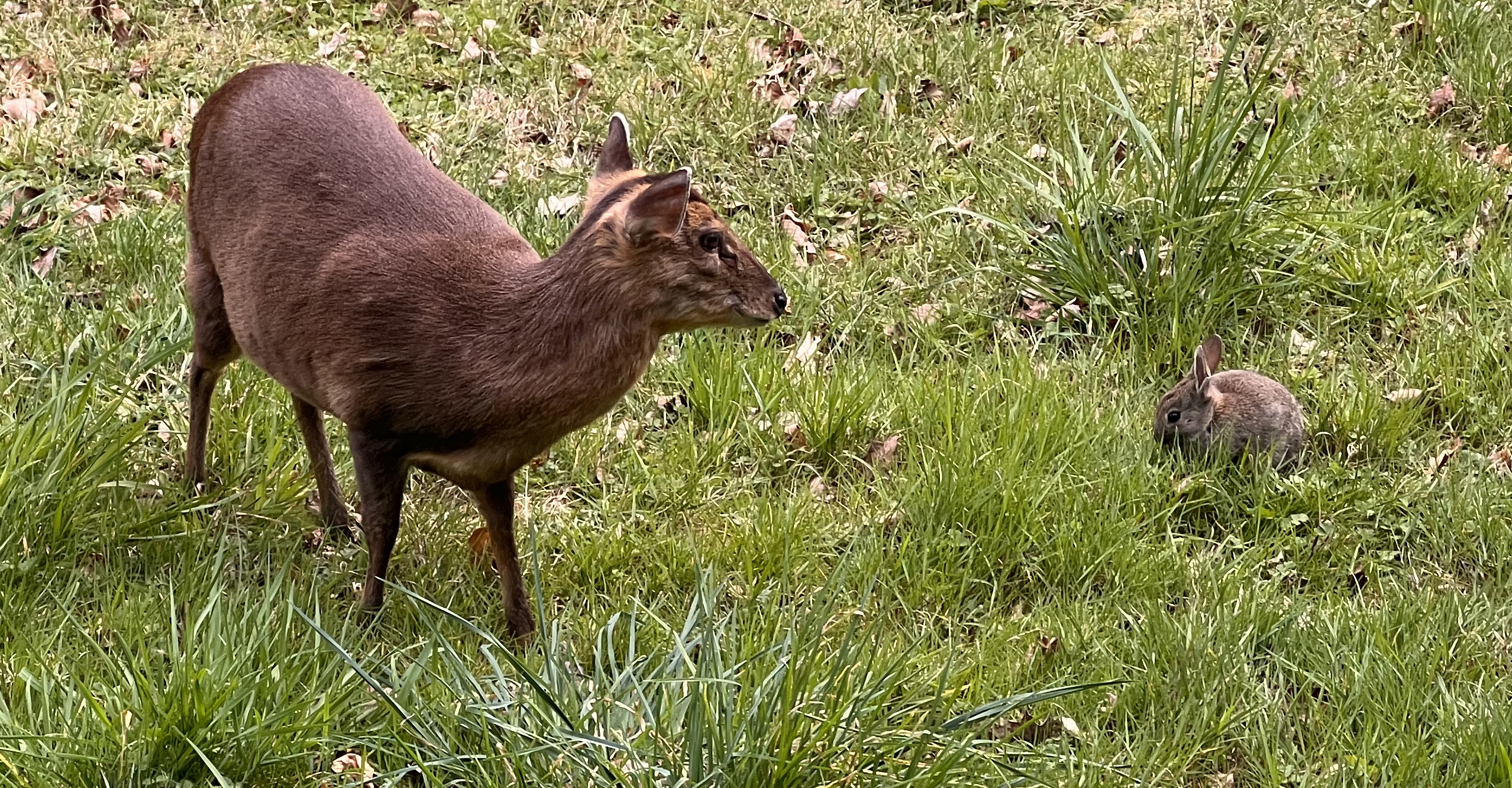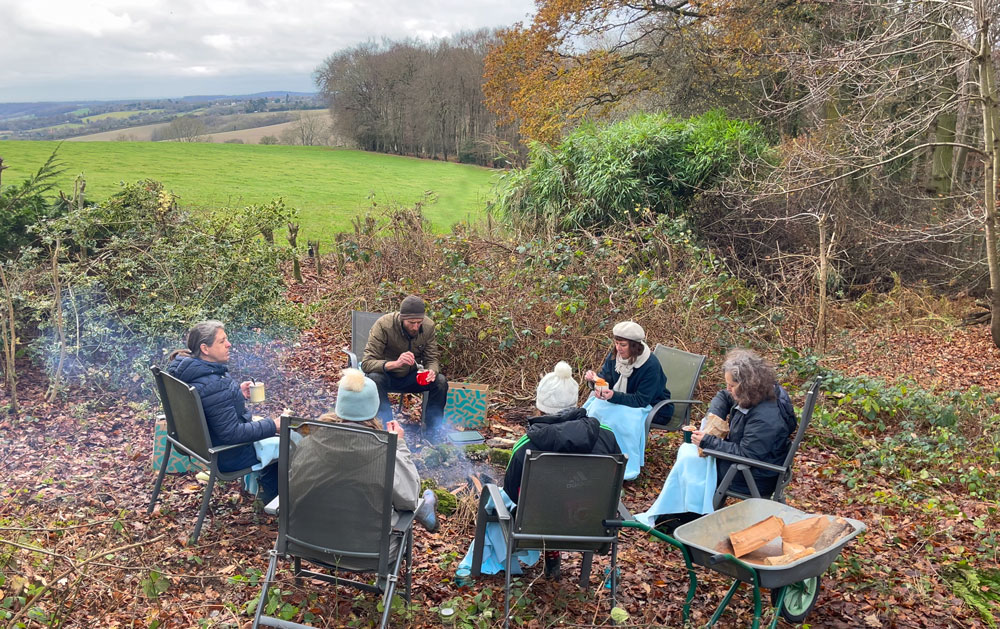 The Deep Time Walk is a very popular attraction that offers walkers a way to experience directly the age of Planet Earth and the aeons it has taken for various forms of life to evolve, from bacteria to dinosaurs to humans. Every step you take equals 10 million years.
Visitors from schools or environmental groups can follow up their experience with films and discussion in the Secret Cinema, debating the implications of human activity in triggering the climate emerge
The OneClimate Centre is our brand new initiative, aiming to offer different ways to connect climate action to the love of the natural world that can sustain as when the going gets hard.
We look forward to exploring with you how the opportunities it offers can be developed to be even more useful to all of us living in the Chilterns, in our efforts to tackle the climate emergency.
Contact Peter (peter@hedgerleywood.org] or Anuradha [anuradha@hedgerleywood.org] to find out more.